The first ever virtual Hood and Portland to Coast was an outstanding success!
Though the Mother of all Relays couldn't happen in 2020, the spirit, adventure and camaraderie of you dedicated runners and walkers remained stronger than ever. Well over 10,000 participants made this an event for the record books, while getting active and giving back! Movement is so important to ensuring mental and physical well-being. We believe in the power of sport to uplift each of us, and in these times it's never been more important to help each other achieve balance in mind and body. We will continue to do all we can to help the world achieve that goal.
Our two week long Hood & Portland To Coast virtual festival held many different events… a Virtual Relay, Scavenger Hunt, as well as opening and closing ceremonies to celebrate the Mother of All Relays together! 
VIRTUAL RELAY
Teams gathered their best running and walking friends and conquered the 199 run distance or the 130 walk distance together. They covered these miles in any legs, order or timeline as long as the distance was completed between August 14th – August 29th. Many teams used the unique Hood To Coast App to stay connected as they completed the legs for the relay.
Check out the app HERE!
SCAVENGER HUNT
Teams completed tasks like wearing a team costume, decorating your van, or sleeping outside on the ground to earn points. The three teams with the most points each were awarded HTC gear from the store!
Give a donation to complete the Scavenger Hunt Checklist
Part of completing the Scavenger Hunt was making a donation to two causes that normally receive support during the in-person relay. If you would like to participate in supporting these amazing causes, see below: 
Donate to the Providence Cancer Institute Here.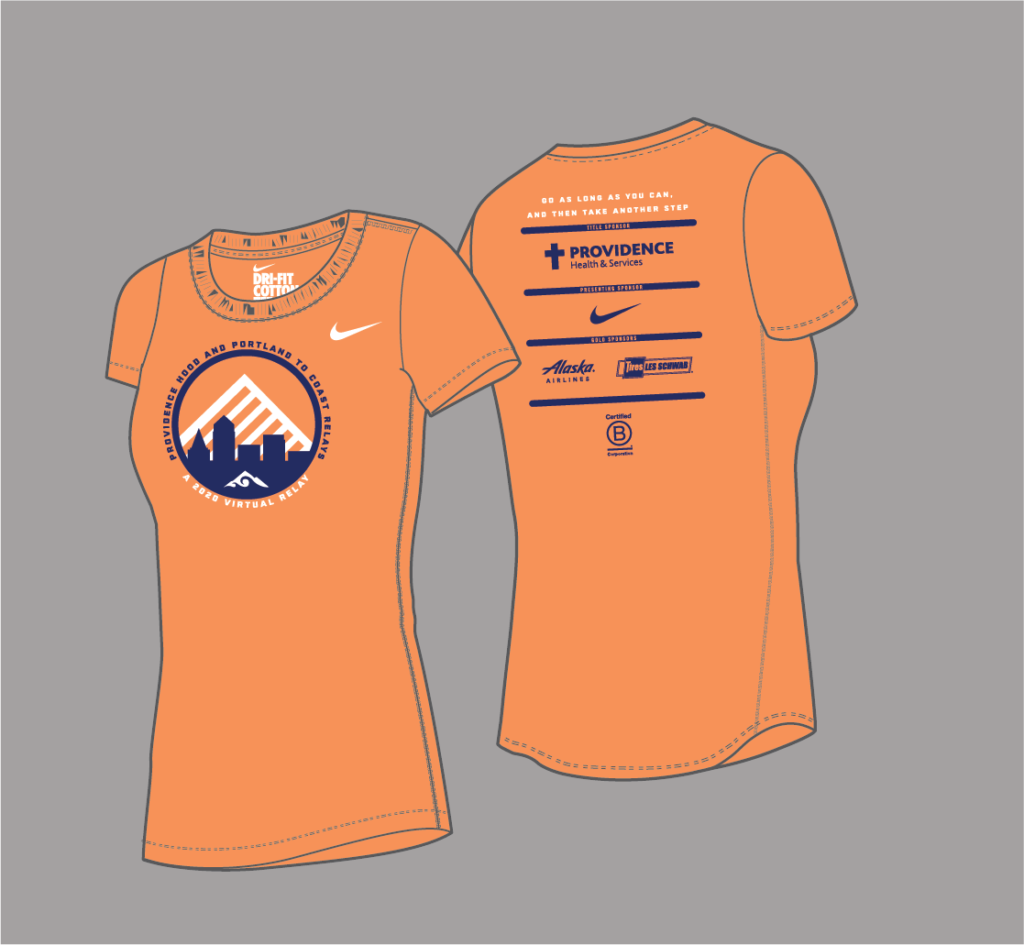 A limited number of women's and men's Nike DriFit commemorative Tshirts for the 2020 HTC/PTC Virtual Relay are still available on the Hood to Coast store!
*No size swaps*
THANK YOU to all of you who  took part in the Hood & Portland To Coast Virtual Festival! Your camaraderie was and continues to inspire us all as we continue to motivate one another in movement. This year many things were put on hold, but we were so happy that the spirit of the HTC/PTC tradition is able to live on! On to 2021!
How to virtually participate during COVID19.
THE FESTIVAL HAS COMPLETED!
THANK YOU TO OUR SPONSORS